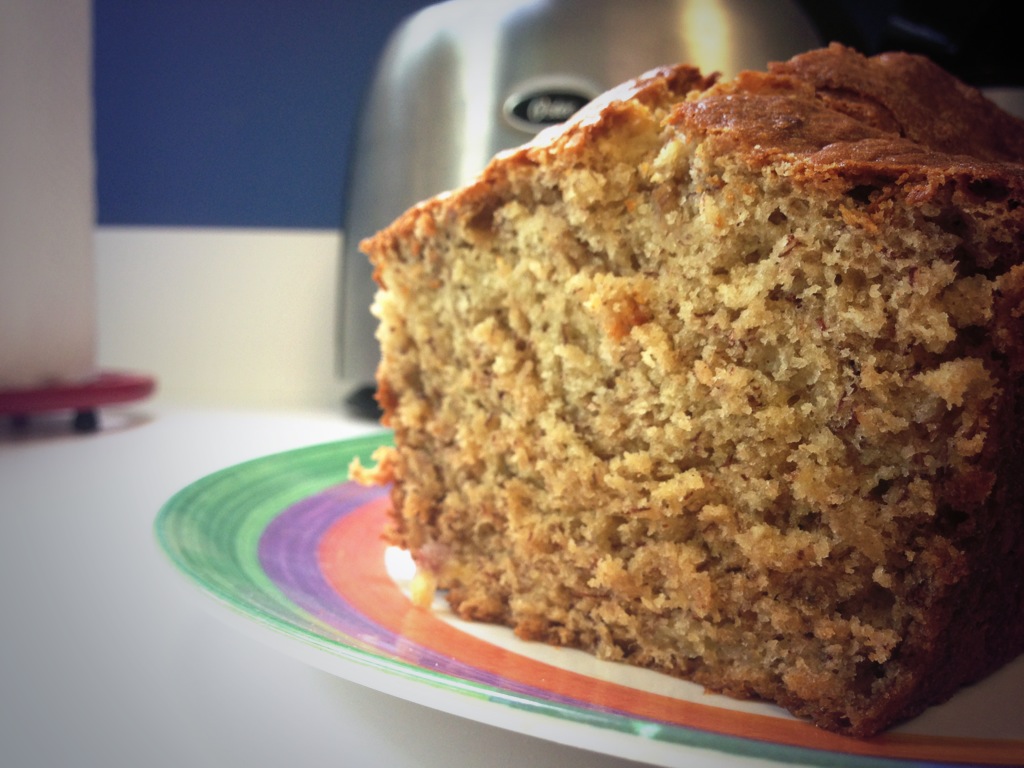 "Danny, it's 80 degrees outside. Why are you baking a hearty loaf of banana bread? Shouldn't this sort of thing be made in September or October when the weather turns cooler? This recipe has no place being published in late May!"
Don't rain on my parade. I eat bananas like a monkey and this recipe combines two of my favorite foods: bananas and bread. Upon realizing that there were three full bunches of bananas scattered around my kitchen the other day and one of those bunches was on its last leg, I decided to do some baking.
My recipe is based off of The Best Banana Bread from allrecipes.com and some of the user reviews of the recipe. I tried to pull out most of the bad ingredients and added in a few kicks of flavor and I think that, unlike most of my cooking endeavors, this one turned out really well.
Danny's Not That Bad For You But It Still Tastes Good Banana Bread
Prep time: 15 minutes, Cook time: 1 hour
Ingredients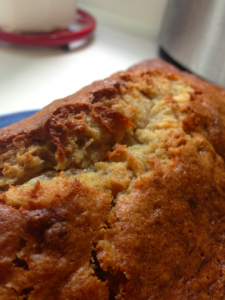 1/3 cup of white sugar

1/3 cup of brown sugar

2 eggs

4 large very ripe bananas, mashed

2 cups of flour

1 pinch of baking soda

more pinches of nutmeg, cinnamon and flax seed (I don't care for measuring)
Directions
Preheat oven to 350 degrees.
Mix everything together in a mixing bowl. (I also don't care for complicated directions)
Pour batter into a greased 9×5 loaf pan.
Bake for one hour or until a toothpick inserted into the middle of the loaf comes out clean (Mine came out in a little under an hour).
Notes
The original recipe calls for butter or margarine to be used. I added in more bananas and entirely omitted the fats in an effort to keep this recipe as healthy as possible. My bread still came out wonderfully moist and low-fat.
I would imagine that you can reduce the amount of sugar. I haven't had time to play around with different measurements of sugar yet but the bananas, nutmeg and cinnamon all provide a ton of flavor that doesn't need a lot of added sugar (in my opinion).
There is flax seed in this banana bread because why not?
You can (and probably should) use whole wheat flour. I only had white flour but I imagine that using whole wheat flour would not significantly impact the flavor of the bread.
There are tons of things that you can use as mix-ins/toppings for this recipe. I was really intrigued by the idea of using shredded coconut on top. Walnuts are obviously a go-to banana bread mix-in, as are chocolate chunks (dark chocolate, of course!).
I am trying to perfect a vegan recipe that doesn't use eggs at all but haven't had much luck yet…
Things I read but haven't personally tried yet: adding rum to the recipe, adding salt and adding vanilla extract.