Demi Lovato kicked off her DEMI World Tour in Baltimore last night and it was one to remember!
MKTO opened the tour for Demi. Their set was short but they have amazing energy. "Classic" (pictured) was one of my summer anthems and I can't wait to see what else these guys have in the pipeline for us. Also, Lost fans, prepare to have your minds blown: Malcom of MKTO is Malcom David Kelly aka Walt from Lost. WHAT?! Lost was my LIFE for six entire years so I (understandably) lost my mind when this revelation happened.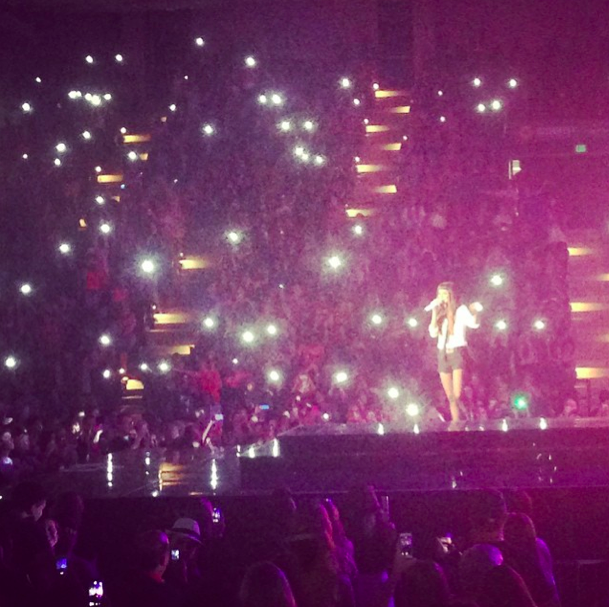 Christina Perri took the stage next. I'll be honest: I'm not super familiar with her work outside of her singles but I have converted to the Church of Perri. This girl can sing the hell out of a ballad (she had us waving our lighters/phones for most of her set) but it was also great to see that she has some amazing pop songs in her repertoire. I hope we get to see more of her dance/pop music on radio soon, she is a versatile artist with a great style.
Demi was next up and she was well worth the wait! She opened her set with her current single "Really Don't Care" and, although Cher Lloyd was noticeably absent, this song is so catchy that it's difficult not to love.
"Skyscraper" is probably my all-time favorite Demi song. This song is hauntingly personal; I would recommend reading up on its history. I had chills down my spine the entire time even in my Strawberita-induced haze.
Bethca don't remember that Demi actually recorded a version of "Let It Go" from Frozen? Even the best-laid plans go astray…Demi's pop arrangement of the song was the official single from Disney's blockbuster film but Idina Menzel's rendition from the film unexpectedly took off and skyrocketed up the charts. Nonetheless, Demi's version last night was also fantastic. I didn't expect her to play this song so my inner Disney nerd lost his mind when I realized that this was in her set.
Demi closed the show with an encore performance of "Neon Lights". I never could hit the high notes in the song and I clearly still can't so I apologize profusely for my atrocious howling. I should leave the belting to her from now on…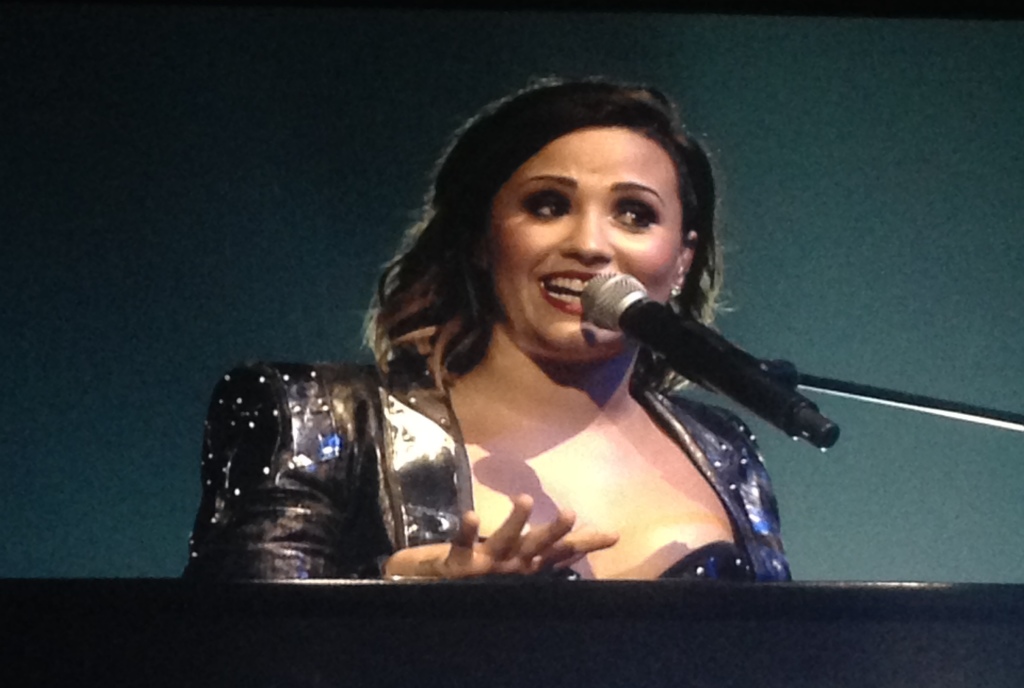 Two more highlights that I don't have videos for: Demi & company covered Michael Jackson's "Thriller" in the middle of the show. Completely unexpected and amazing!  She also performed a fantastic acoustic version of "Get Back". I don't usually prefer acoustic arrangements to full-band version but this one was FAR superior. Loved it.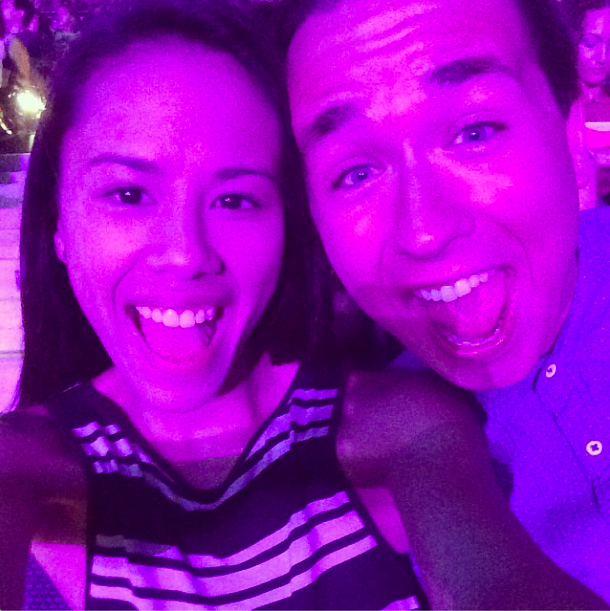 Demi gets major props for singing live the entire time. Her performance wasn't very dance-intensive but her live vocals more than sufficed. I appreciated the minimalistic production design; Demi stood on her own without the huge, towering sets that we have come to expect from large national tours.
Of course, it wouldn't be a Demi Lovato show without an overarching message of self-empowerment. I love that she is so passionate about teaching her fans to love themselves; she was on Capitol Hill earlier this week lobbying Congress in support of mental health awareness.
Also, file this under "things I was not prepared for": Bud Light Strawberitas are 9% alcohol. Lesson learned.
All in all, MKTO, Christina Perri and Demi put on a fantastic show. It was family-friendly enough for a younger audience but Lovato has definitely moved past her Disney roots and established herself as a force to be reckoned with.
Disclaimer: This is an independent review but my seats were provided by CBS Radio.