This is the worst time of the year: Everybody is broke, fat and exhausted from the holiday season, it's too cold to do anything worthwhile outside, it gets dark at 5pm and your New Year's resolution (remember that?) has probably died a slow death. Since life is so horrible right now, you might as well plant yourself in front of the television and escape into a world where things aren't so terrible for a few days. Check out these six shows I love that you should be binge-watching for the rest of winter:
Transparent (Amazon Studios) first piqued my interest last week when it snagged the Golden Globes for Best Television Series (Musical or Comedy) and Best Actor in a Television Series (Jeffrey Tambor). The groundbreaking web series follows the family of Maura Pfefferman, a trans woman who begins the process of transitioning after she retires; it explores very complex issues of gender identity and sexuality that have thus far been largely ignored by traditional broadcast television. Although each (deeply flawed) member of the family plays a very different – and occasionally contentious – role in Maura's transition, you can't help but root for the team. Even better, the ten 30 minute episodes of season 1 are especially conducive to binge-watching; I watched the entire season in one afternoon. Transparent is free for Amazon Prime members or can be purchased from Amazon Instant Video (the pilot episode is available for free).
I was first introduced to Slings & Arrows (The Movie Network/available on Hulu) during my undergraduate stage management class. The 2003 Canadian series follows the actors and production staff at the New Burbage Festival, a successful professional theatre dedicated to bringing the works of Shakespeare to life. Every theatre stereotype is well-represented; from the bright-eyed ingenue (masterfully portrayed by pre-Mean Girls Rachel McAdams) to the jaded leading lady and the creatively apathetic general manager to the die-for-his-craft artistic director, Slings & Arrows portrays the experience of producing theatre with frightening accuracy. Never knowing what to expect next, the complex cast of characters must work together to keep the art of live theatre alive in a world that concisely denies its value. The first two seasons (12 episodes at 45 minutes each) are available for free on Hulu.
I can confidently say that The Comeback (HBO) is my favorite show of all time. The first season (2005) was a pioneering force in the mockumentary genre; it follows has-been 90's sitcom actress Valerie Cherish (Lisa Kudrow)'s return to stardom after she is cast in Room & Bored, a tragically horrible network sitcom. Set as a reality show, The Comeback explores America's fascination with celebrity at the height of the reality television craze (think The Hills). After a nine-year hiatus, season 2 (2014) follows Valerie's second return to fame as she is cast in Seeing Red, an HBO dramedy written by her nemesis about their experience on Room & Bored. The second season offers a very pointed and timely critique of gender dynamics in Hollywood. Having spent most of my life in show business in one form or another, I can relate wholeheartedly to many of Valerie's cringe-worthy attempts to get ahead in the business. In addition to being 100% accurate, this show is comedic gold and is definitely a must-see. 21 half-hour episodes are available on HBOGo.
"Are you crying? Billy, don't cry at work, it's not professional." @TheValCherish #TheComeback

— Danny Clemens (@dpclemens) December 8, 2014
There's not much else that I can say about Orange Is The New Black (Netflix) that hasn't already been said. The award-winning Netflix original series follows the inmates at a minimum security women's prison and tackles just about every important social issue that you can imagine. The masterful storytelling will have you laughing, crying and yelling – all during the course of one episode. Until season 3 is released later this year, 26 hourlong episodes are available on Netflix.
At first glance, Getting On (HBO) doesn't sound like it would be entertaining at all: the comedy follows the doctors and nurses of the Billy Barnes Extended Care Unit, a geriatric rehabilitation facility that is barely clinging to life (no pun intended) as hospital administrators try to turn the unit into a food court. The real strength of Getting On lies in its tightly knit ensemble cast of quirky, unique and downright strange characters whose ordinarily mundane daily life is absolutely hilarious. The show uses comedy to compassionately address issues like death, mental illness and healthcare policy. Two seasons each of six half-hour episodes are available on HBOGo.
Hear me out with this last one. When my friend Shannon first told me that I should start watching Pretty Little Liars (ABC Family/4 seasons available on Netflix), I laughed in her face. How in the world would I possibly enjoy a teen drama about four high schoolers trying to solve a murder? Easily, it turns out. Yes, there are certainly moments of over-the-top teenage drama that aren't so accessible but, overall, the storytelling is so ridiculously riveting! With so many unanticipated twists and turns, PLL managed to keep me sucked in for 107 hours over the past few months as I watched the four Liars try to solve their best friend's murder in a small town where seemingly everybody is against them. Season 5 is currently airing on ABC Family; the first four seasons are available on Netflix and most of season 5 is available through your cable provider's OnDemand service.
Happy binging! 😀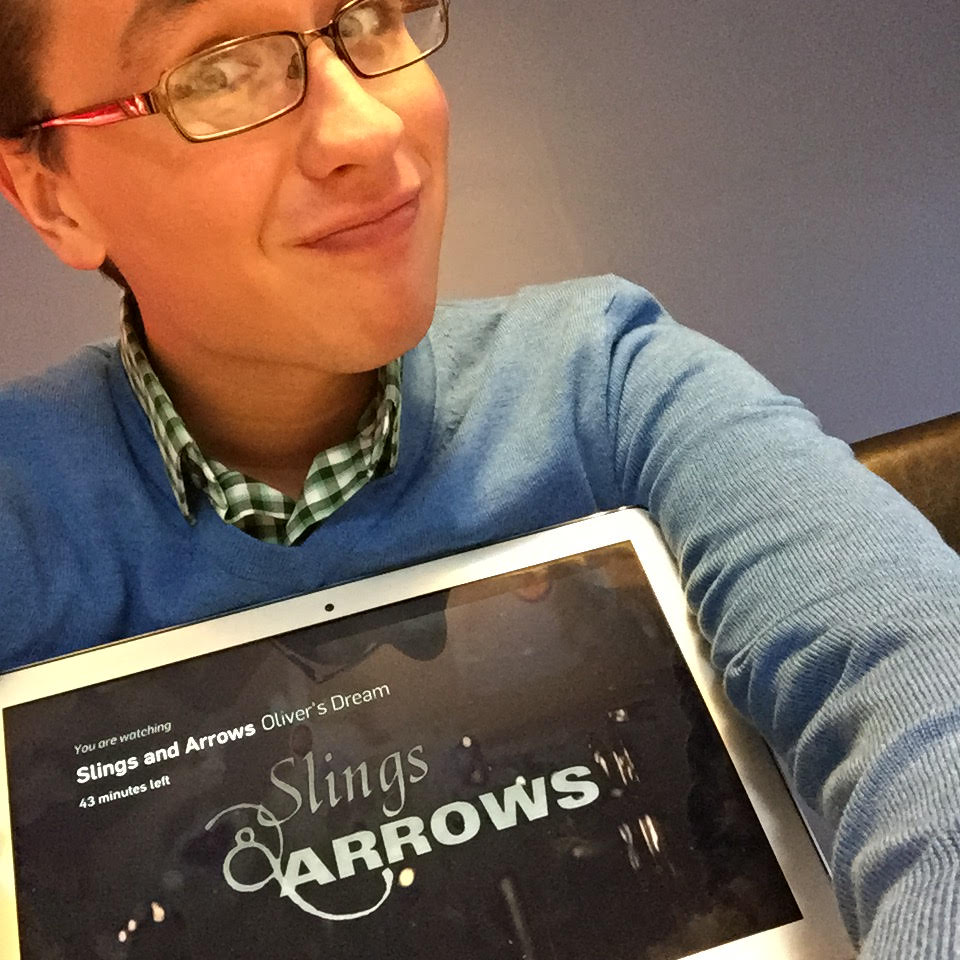 What other shows should be on this list? Leave your suggestions in the comments section below. As always, remember to follow me on Twitter and Instagram and hit the "Like" button!