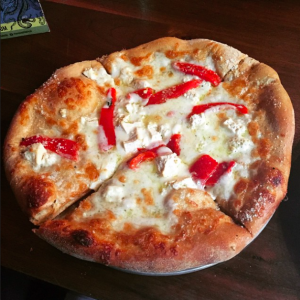 The entire country is in a state of shock in the wake of Brian William's admission that he "misremembered" the fact that he wasn't on a helicopter that was shot down over Iraq in 2003. In Brian's defense, I also "misremembered" how much pizza I ate to celebrate #NationalPizzaDay last night until I woke up this morning with an empty Domino's box on the floor next to my bed. It happens to the best of us, Brian. Here are a few pop culture moments & artifacts that I would like to "misremember":
Season 3 of Glee. You lost us all, Ryan Murphy.
Scientology.
Jay-Z and Beyonce's divorce scare last summer: I couldn't care less about their relationship; I'm more ashamed to admit that I fell for it hook, line and sinker (although I still loved every minute of it!).
Hello Kitty not actually being a cat: Is Pikachu also a dolphin? Is Mickey Mouse a wolf?
That time I lost the race for freshmen class president: I had the best campaign posters…not too sure what happened here.
Kanye West.
The elusive #3 pencil: I'm so #grateful that I will never have to bubble another Scantron test while worrying that my writing implement isn't a #2 pencil.
The rise of Bluetooth earpieces: I still get tricked into thinking that strangers are clamoring to chat with me in public when, in reality, they're gabbing into their phones. Extrovert problems…
That one time in high school when I was 40lbs overweight and bought the wrong shade of stage makeup for the play I was in (see photo): I was chubby and orange two years before Snooki made it cool! 
Microsoft Zune: the iPod's short-lived rival was the musical equivalent of buying a Coach purse instead of a Louis Vuitton bag.
Kanye West.
Speaking of iPods, iPod

Condoms

Socks.
My credit card debt: What? I don't have any debt!
Lady Gaga's meat dress at the 2010 VMA's: All I could think about when I saw this get-up was the stench of raw meat overwhelming my cologne. NOT HAVING IT.
Gangnam Style, the Harlem Shake and ALS Ice Bucket Challenge: Some things just shouldn't have gone viral.
Kanye West.
Every picture of me on Facebook prior to 2012.
Britney Spears circa 2007/2008: WE STILL LOVE YOU, BABYGIRL!
What are you trying to "misremember"? Let me know on Twitter and Instagram and hit the "Like" button below!